Customer experience is at the heart of what we do as designers so working with clients who understand the value of this is at the core of all our partnerships.
In order to improve the customer experience, it is important to also consider the interactions and systems of a business — as new technology and implementation can affect the operations and interactions customer-facing and back stage.
Using service design we look at the way businesses interact and connect their services with customers; allowing us to understand the wider relationships between customers and providers as well as the intrinsic detail. The networks of relationships between the people inside and outside of the organisation can be mapped in a Service Blueprint.
This tool helps to describe and visualise the characteristics of a service interactions. It shows a high level interaction between customer experience and business operations in an end to end process — aiding to understand the brand across all channels, products and services.
This starts as a low fidelity sketch of the interactions based on insight from stakeholders and customer segments.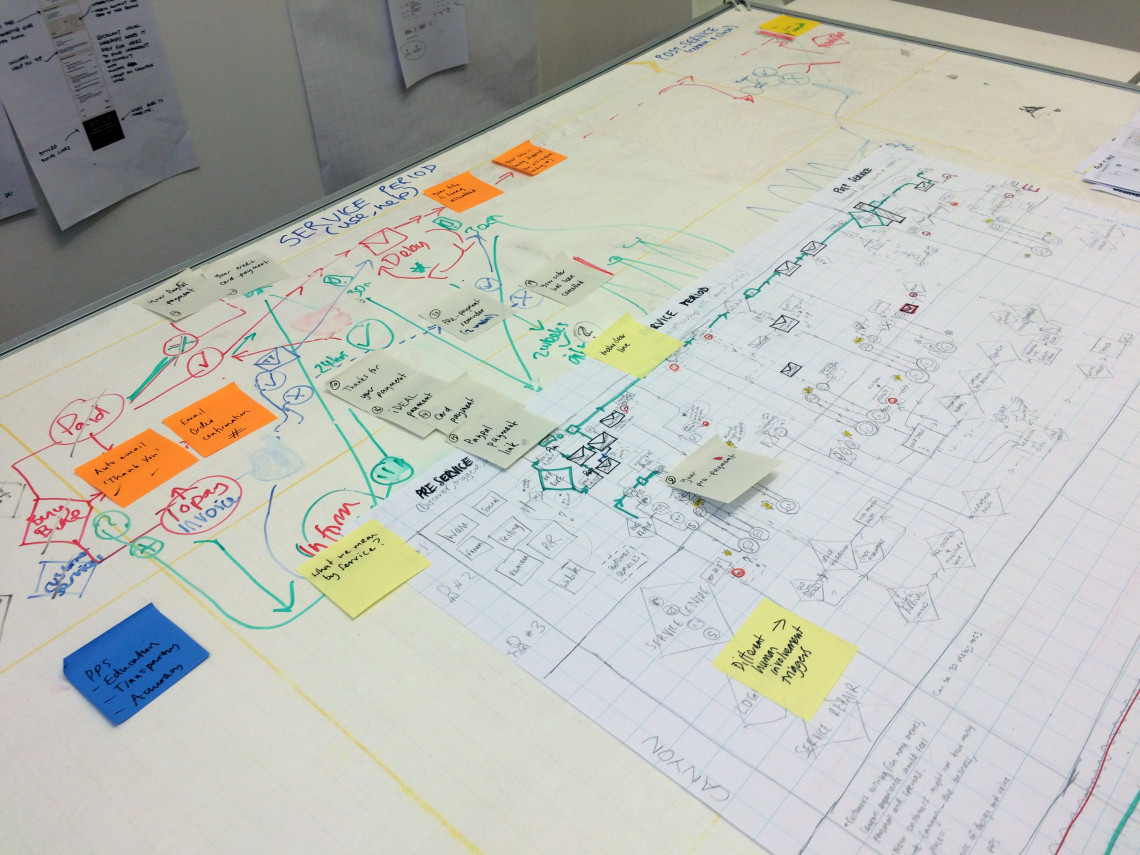 And ends up as a clearer defined end to end process map.
A service blueprint helps to find real pain points for clients and customers and offers a fuller consideration of the business implications of design; whether by going deeper into operational change or facilitating customer metrics and KPI's — for example increasing revenues through customer happiness.
I believe service design and innovation go hand in hand; we like to help our clients shift from industrial mind-sets to also thinking in a service paradigm that will inevitably serve them well when it comes to facing future challenges.
By understanding the things that are broken, we can design the essential steps to change these pain points and find the opportunities and prioritisation to innovate along the way.
Customers + Business + Technology + Design = Value